SHOWERS ON SITE
Crooktop Old Time Music
August 22 -> 25, 2024
Crook Farm, 476 Seaward Ave, Bradford, PA 16701
THANK YOU FOR ALL THE DONATIONS & HELPING TO MAKE CROOKTOP A GREAT FESTIVAL!!
DONATION FOR CROOKTOP 2024 – Any amount may be donated based on what you think is fair, how long you stayed @ the festival, how much fun you're having, etc. This TAX EXEMPT donation goes directly to the Bradford Landmark Society. If you'd rather give directly from the Bradford Landmark page, click here.
SUGGESTED DONATION: $25 ea. For the weekend.
Here's a great video of a jam by Corinne Potter…..THANKS CORINNE!!
"Crooktop reminds me of the early days of Clifftop…"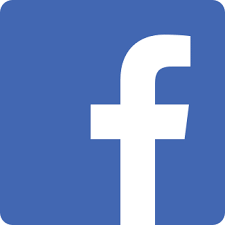 • WORKSHOPS- Workshop area will feature Vintage Mississippi Fiddle Tune Workshop with Harry Bolick
• IMPROMPTU JAM SESSIONS- – everywhere, all day, all weekend
• JAM / SONG TENT
• Sat PM Potluck
• SUNDAY MORNING GOSPEL SING AROUND
Crook Farm Old Time Music Festival – CROOKTOP is happening this year 2023
SAVE THE DATE:  AUG 24 -> 27, 2023 (earlier arrival is OK)
LOCATION: Crook Farm, 476 Seaward Ave, Bradford, PA 16701
FOOD TRUCK – FRIDAY @3pm & SATURDAY @10am
Dog friendly
SHOWERS & Porta Potties arrive on Wed. 8/23
Running water bathrooms available in the Bank Bldg. all week
"Country" Jam Thurs eve. 7pm
Community Dance Fri. eve. 7pm
Potluck Sat eve.
Gospel Sing Sunday AM
The "Old Time Music Festival" area (out back) will be mostly unchanged, but less organized & more spontaneous.
Going back to the basics: Fresh air, rough camping anywhere on the Farm, lots of pickin', post-pandemic relaxation & fun with friends.
We'll have a workshop area with a sign-up board available & dancing can happen outdoors or in the Bank Bldg if anyone wants to call, play & dance.  Public Jam & Song Tents will be available all weekend.  If a potluck happens on Saturday evening that would be wonderful! (No pressure).  We'll have a Gospel Sing on Sunday AM
We will be asking for donations at the event, & I would love them to see lots of $$ from the musicians to thank Bradford Landmark for sponsoring this event.  It is an important fund raiser for them.  If you have the urge to donate now, here's a page on the website where you can make a donation:   http://bradfordlandmark.org/index.php?Supporting%20Us
We'll need a few volunteers this year if you're so inclined please let me know.
Comments
comments