Crooktop Old Time Country Music
August 26 -> 29, 2021
Crook Farm, 476 Seaward Ave, Bradford, PA 16701
CLICK HERE FOR PRINTABLE FLYER
"Crooktop reminds me of the early days of Clifftop…"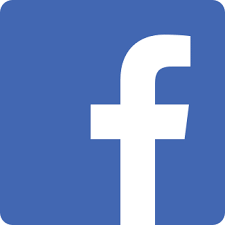 • OPEN MIC / PERFORMANCE STAGE — Sign up on site if you'd like to perform
• WORKSHOPS- Workshop area is available if you'd like to offer a workshop
• IMPROMPTU JAM SESSIONS- – Encouraged around the Fair all weekend
• INSTRUMENT SWAP — Bring your old instruments to trade, swap or sell!
• JAM / SONG TENT
• SUNDAY MORNING GOSPEL SING AROUND
What's NEW this year?
CROOKTOP is happening this year 2021 (the real thing!, NOT virtual) 
WHATS NEW: There will be some changes this year in the "Country Fair" (out front):
Fewer vendors, no Main Stage, no admission (camping donation accepted) & different attractions.
(A Vaccination may be your admission ticket, so do the right thing & help protect everyone.)
The "Old Time Music Festival" area (out back) will be mostly unchanged, but less organized & more spontaneous.
Going back to the basics: Fresh air, rough camping, lots of pickin', post-pandemic relaxation & fun with friends.
There will be no Main Stage and no music "budget", musicians will not be paid. 
We will setup a small Open Mic Stage with a sign-up board for anyone who would like to perform.
There will be no "organized" dances, jams or workshops.  We'll have a workshop area with a sign-up board available & dancing can happen outdoors if anyone wants to call, play & dance.  Jam & Song Tents will be available all weekend.  If a potluck happens on Saturday evening that would be wonderful! (No pressure).
P.S. Every year I run around with my hair on fire trying to keep everything on schedule & "under control".  This year I'll be there to pick & sing & enjoy what I've been missing most this past year: Music with friends.  We'll need fewer volunteers this year, but we'll still need a few; if you're so inclined please let me know.