SAVE THE DATE: AUG 27-30, 2020
UPDATES AVAILABLE SOON!
CLICK HERE FOR LATEST SCHEDULE
CLICK HERE FOR PRINTABLE FLYER
"Crooktop reminds me of the early days of Clifftop…"
VISIT OUR FACEBOOK PAGE!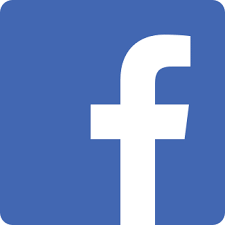 • CRAFT & FOOD VENDORS, plus an Instrument Swap
• FREE ADMISSION – for musicians entering the fair grounds
• CONCERTS- SAT/SUN — Main Stage with host band CF All-Stars & others
• WORKSHOPS-SAT/SUN — Flatfoot Dancing, Singing, Dulcimer
• OLD TIME ROUND & SQUARE DANCING- FRI / SAT / SUN
• IMPROMPTU JAM SESSIONS- – Encouraged around the Fair all weekend
• INSTRUMENT SWAP — Bring your old instruments to trade, swap or sell!
• JAM / SONG TENT – Fri eve. & All Day SATURDAY & SUNDAY
• SUNDAY MORNING GOSPEL SING AROUND
• FREE ROUGH CAMPING – Thurs / Fri / Sat / Sun nights
This year's Festival "Theme" is Pennsylvania Fiddle Tunes.
Mark Tamsula, who specializes in SW PA Fiddle Tunes collected by Sam Bayard, will have his Lackawanna Longnecks band and other performers on the Main Stage & will be presenting Workshops featuring these interesting tunes.
PLUS AMERICAN OLD TIME MUSIC
Brett Howland "America's Gatekeeper of Traditional Music," a phrase applied to him by unnamed fellow songwriters and performers . . .
We are honored to have a "Local Legend" join us for the whole weekend.  Brett will be featured on the Main Stage and will be at various locations around  CrookTop sharing songs, stories and his encyclopedic knowledge of Early American recorded music from the 1920's to the 1940's.  Don't miss this guy!
Comments
comments