Brett Howland
"America's Gatekeeper of Traditional Music," a phrase applied to him by unnamed fellow songwriters and performers. Brett, a native of Western PA, has been singing & fiddling for over 40 years and has been performing old-time country music as a solo act since 1991. Wherever he goes he informs, entertains and carries forth the spirit of the old times into the 21st century.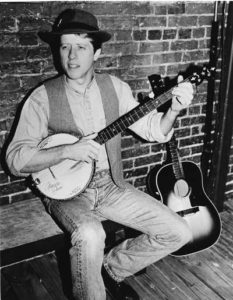 "Mulegrass Music" A blend of Folk, Bluegrass and Americana. Call it what you will… The Blue Mule Band's sound is different, it's fun, exciting and will get your toes a tappin!
Charlie Burton is a master at Flatfoot Mountain Dancing. He will be doing a workshop & demonstration on Saturday & Sunday at the fair. Charlie dances around the country at festivals from Clifftop, WVa. to FiddleTunes in Washington State. Bring your dancing shoes & join the fun!
| | |
| --- | --- |
| Crook Farm All-Stars Larry Combs, Don Naughton, Dick Brocious, Dan Krise, Evelyn Jones & Howard Blumenthal, the core of the Crook Farm All-Stars. This group has been playing for Dances at the Crook Farm for many years. They will be the "Host" Band this year at the Crook Farm Country Fair. | |
Drew Danielson has played music around the tri-state area for more years than he cares to remember. He became enamored with the ukulele about five years ago after receiving one as a Christmas gift and has since added many more to his ever growing collection. The ukulele is a great instrument to accompany vocals in almost any genre of music, is easy to learn but takes a lifetime to master. However, it is a very portable instrument that goes anywhere with ease and is just plain fun to play.
HAMLIN STATION 
Smethport, PA, This group formed in 2012 from an eclectic blend of members playing traditional roots and modern interpretation bluegrass. Guitar, Mandolin, Fiddle, Banjo, Dobro and Bass tied together with three part harmonies. This is some of the best Bluegrass we've had at the fair!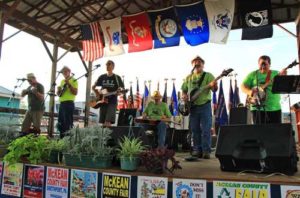 Joe Kwiatkowski Square & Contra Dance caller from Fredonia, NY has been focusing on the dance repertoire of Keith Blackmon & will be calling Keith's dances throughout the weekend. Joe got to dance to Keith's calling several times before Keith took ill. Joe has worked with Nils Fredland, the author of Keith's book, and with Ralph Sweet, another legendary traditional singing square caller and successful author.
Larry Spencer & Gayle Sheets Picks & Hammers: Larry Spencer plays fiddle tunes on the mountain dulcimer and teaches beginning mountain dulcimer in western PA. Gayle Sheets plays lap dulcimer, fiddle, mandolin and spoons. They will lead the Instant Musician Workshop Saturday…….All instruments/people welcomed……..there will be a variety of rhythm instruments available. Gayle Sheets & Larry Spencer with Clair Carlson -In this class, all instruments are welcome and Gayle and Larry will be playing some of their favorite tunes in the key of D (dulcimer friendly). If you know the D, G and A chord, you will be an instant success! Come and warm up with some good old familiar tunes and begin the weekend by playing and singing your heart out! Song sheets with verses and chord changes will be provided.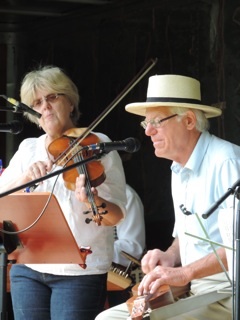 Woody and Marcia McKenzie have been playing together since they were married in 1983. They met in the White Mountains of Arizona, where they were introduced through their music. Long-time residents of the New River Valley (Virginia), they moved to Lynchburg in the fall of 1998, bringing with them their unique blend of contemporary and original folk, traditional music of southern Appalachia and the British Isles, children's music, funny songs, and even some swing and jazz standards. Over the years this husband-wife duo has provided music for square dances and contra dances and has performed for weddings, coffeehouses, restaurants, schools, libraries, festivals, conferences, retirement homes, and private parties. Outside of Virginia, they regularly play in North Carolina and have also performed for audiences in West Virginia, Kentucky, Pennsylvania, New York, Arizona, Wyoming, and even Denmark!
WNY Fiddle Kids: Led by their teacher and former NYS Fiddle Champion, Heather (Smith) Pennington, these talented kids come from Springville, West Falls, East Aurora, Holland, Hamburg and Lake View, NY and range from ages
6-18. They love playing traditional Folk, Bluegrass and Irish tunes and also compete regularly with their classical violin studies as well! This is one show you will not want to miss!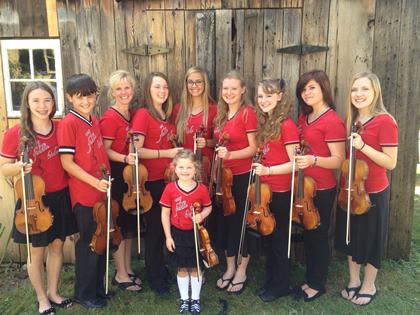 Uncle Joe and the Rosebud Ramblers   Joe Chicone banjo and vocals, Tom Farrell guitar and vocals, Renee Baum fiddle   features a mix of lively up tempo New England fiddle tunes, energetic old time tunes from before the Civil War and family oriented traditional folk songs that have stood the test of time. It's a common sight to see a spontaneous square dance or elegant waltz break out among the toe tapping audience during a performance. Joe's wonderful renditions of traditional folk songs and Renee's thirst for finding new tunes for the fiddle guarantees the listener and dancer a new treat at every show.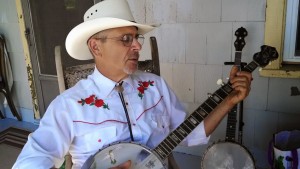 Curt Osgood, Curt is from Binghamton, NY where he discovered the Cranberry Dulcimer Gathering (still going today near Albany, NY). There his love for the hammered dulcimer began.  He has played it for over 35 years now and it is his main performance instrument. Osgood tours about the North East with several performance and contra dance ensembles, and presents  dulcimer workshop as well. Curt hosts jam sessions at a number prestigious North East folk festivals.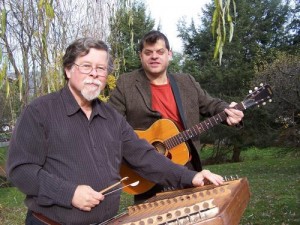 Versatility consists of four musicians playing a variety of old time, folk, bluegrass, ragtime, blues and gospel music. Renee Hanley on hammered dulcimer and penny whistle, Annette Ieda on fiddle and penny whistle, Steve Mead on mandolin, Gary Hanley upright bass.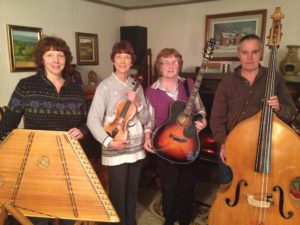 The current members of Egypt hollow have been making music together for as long as they can remember. From Warren, Pennsylvanians they formed the band in 2008. Egypt Hollow continues to draw inspiration from all forms of music. In a live setting the band uses mostly traditional instruments to embody everything from soft rolling folk to driving blues and jazz.